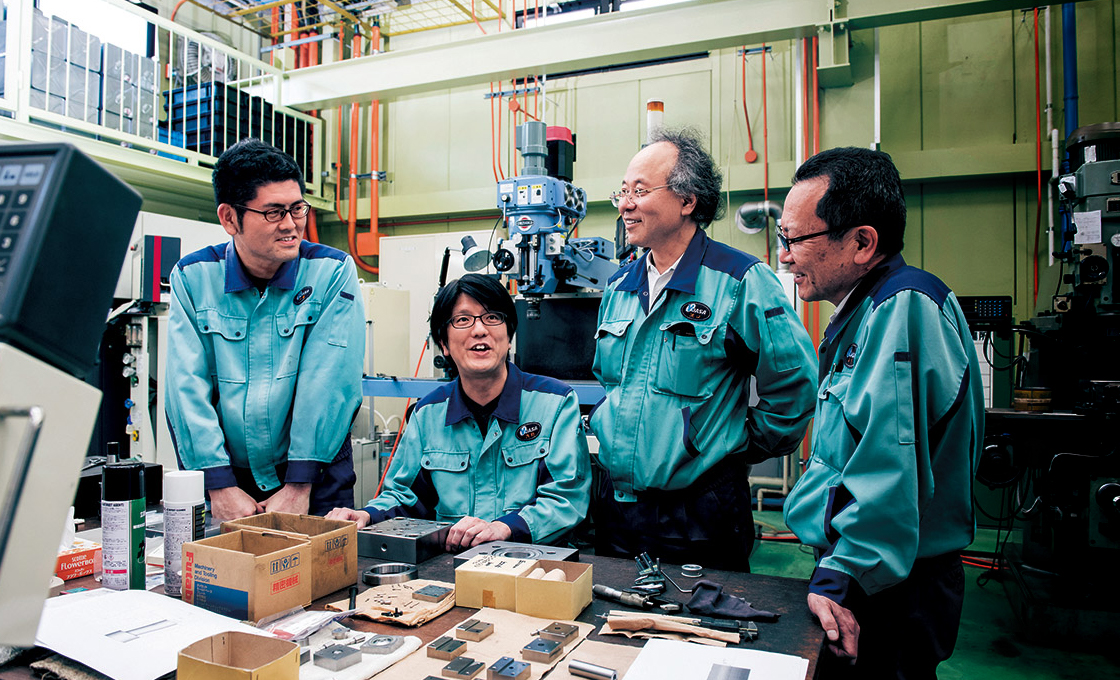 YUASA IS...
August 1, 1918
After the Great Kanto Earthquake, the founder- Shiro Yuasa, opened "Yuasa Shoten", which manufactures and sells yarn paths for textile machinery in Nagoya. Although the store in Tenjinyama-town was lost due to air raids during World War II, it reopening in Ishibu-town, Showa-ward after the war ended.
March 5, 1963 Shiro Yuasa's the 5th sons of the family established "YUASA YARN GUIDE ENGINEERING CO.,LTD." and built their own factory at Yagoto because he wanted to produce higher quality plating.
Now, more than half a century later, "YUASA YARN GUIDE ENGINEERING CO.,LTD." is not only textile machinery, but also Japan's only total manufacturer of yarn guides and other equipment and become famous all over the world.
KNOW YUASA
Know yuasa-Technology and Thinking
Going through difficulty events of the times together with the gradual accumulation of inside power has created a steady YUASA STANDARD today.