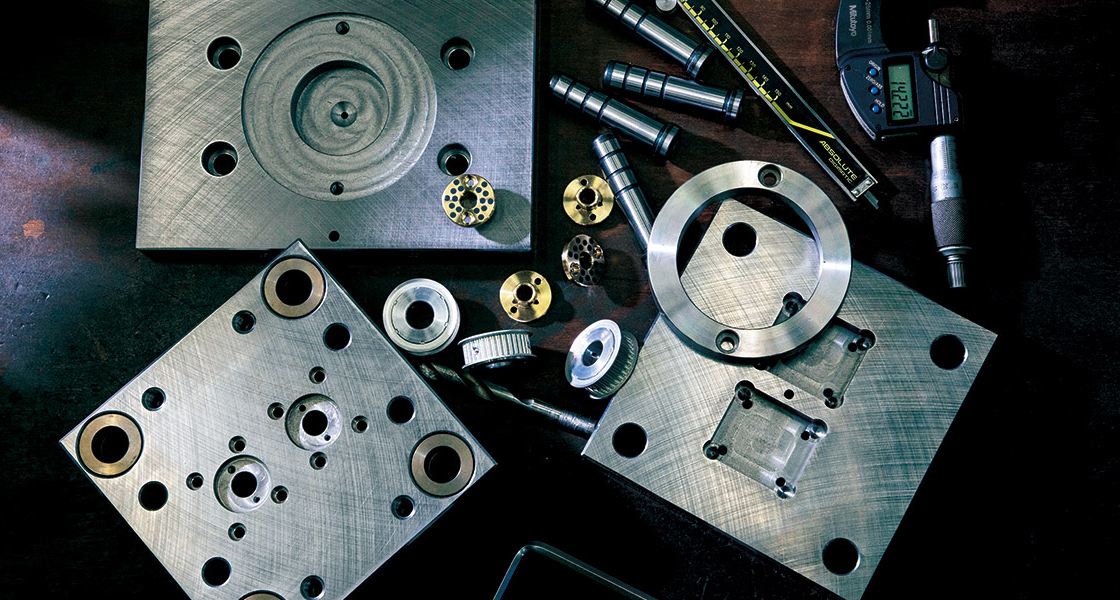 YUASA STANDARD

Yuasa standard of quality

From our non-stop contributions to the Japanese yarn industry, we are proud to bring high quality products to our customers all over the world as YUASA STANDARD

YUASA PRODUCTS which is allway attaches importance to the stability of high quality in production.We have grown to gain great trust and continue to evolve day by day by understanding the needs of our customers and conducting continuous improvement activities.
3PROMISE
Three promise Inheriting beliefs and production commitment
"YUASA STANDARD" is recognized in the worldwide by combination of "high reliability", "high quality" and "high technology".
Yuasa's know-how will be passed on to tomorrow and will be utilized in the creation of products for the new era.
Proudly protecting Yuasa brand

We started the hard chromium plating process in 1963, We have consistently stuck to our own brand and worked hard to make the best yarn guide. By listening to customers voices, we are proactive in design, product development and manufacturing. Our items has also increased a lot, but our passion for each product remains unchanged. YUASA brand has spread all over the world and is a testament of trust from customers

Confidence of yuasa quanlity

By repeating our research and development, we provide reliable products to customers. No matter how small the product, our skilled inspector will inspect it with strict eyes one by one. The stock management system is carried out in an automatically controlled rack warehouse and by accurately and promptly supports, we can delivery the goods at the optimal timing for our customers.

Responsible for everything YUASA INTEGRATED

We always appreciate the internal production and strive to stabilize the quality and improve the performance of product. Because the surface treatment of ceramics and hard chrome plating cannot be verified with normal eye, we are also managed under a thorough inspection system. Sales staff will listen to customers' opinions, communicate to the production department to make products that conform customer's needs. This conscious integration is the essence of YUASA.
YUASA STRENGTH
The strong point of Yuasa is that the YUASA BRAND is loved in the world.
The strength of YUASA products is highly evaluated by customers.
In particular, it has a long life and improves work efficiency, so high cost performance can be achieved.
Our product is only conforming products that have passed 100% inspection, and all products are covered by quality assurance.
In addition, if there are any problems, we will verify the usage environment and usage method together with the customer and propose improvement measures.
"YUASA BRAND" is based on detailed support.
Ceramic surface processing

Utilizing our accumulated know-how, we propose the optimum surface roughness according to the machine and location used of type of thread and wire.

Stock management

Setting inventory limits for products and individual parts. We have put in-house production control in place so we can maintain the right inventory and manage thousands of items

Production consistency

After the processing of each process, we always measure the dimensions and observe the condition. From manufacturing consistency we have ensured the high quality of the product.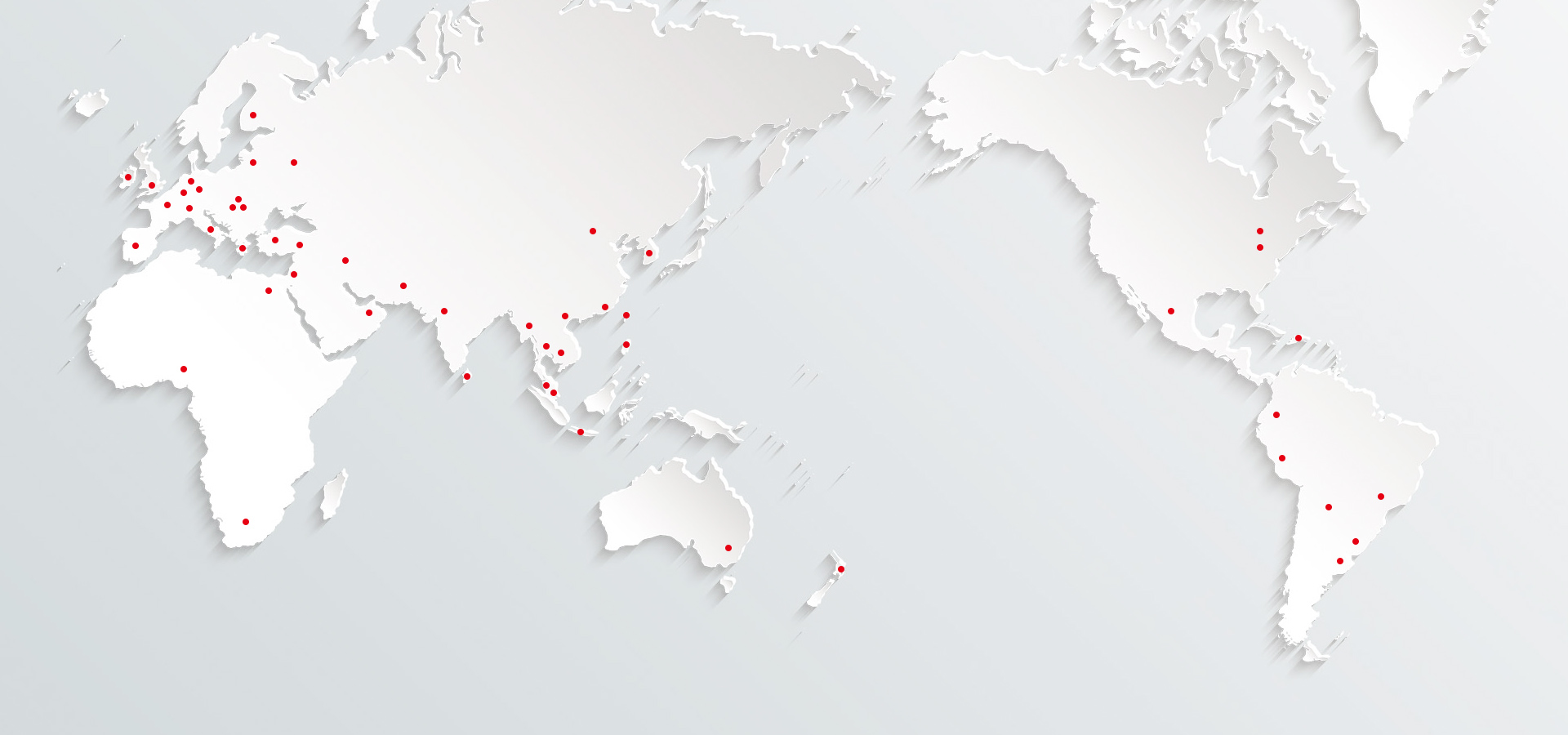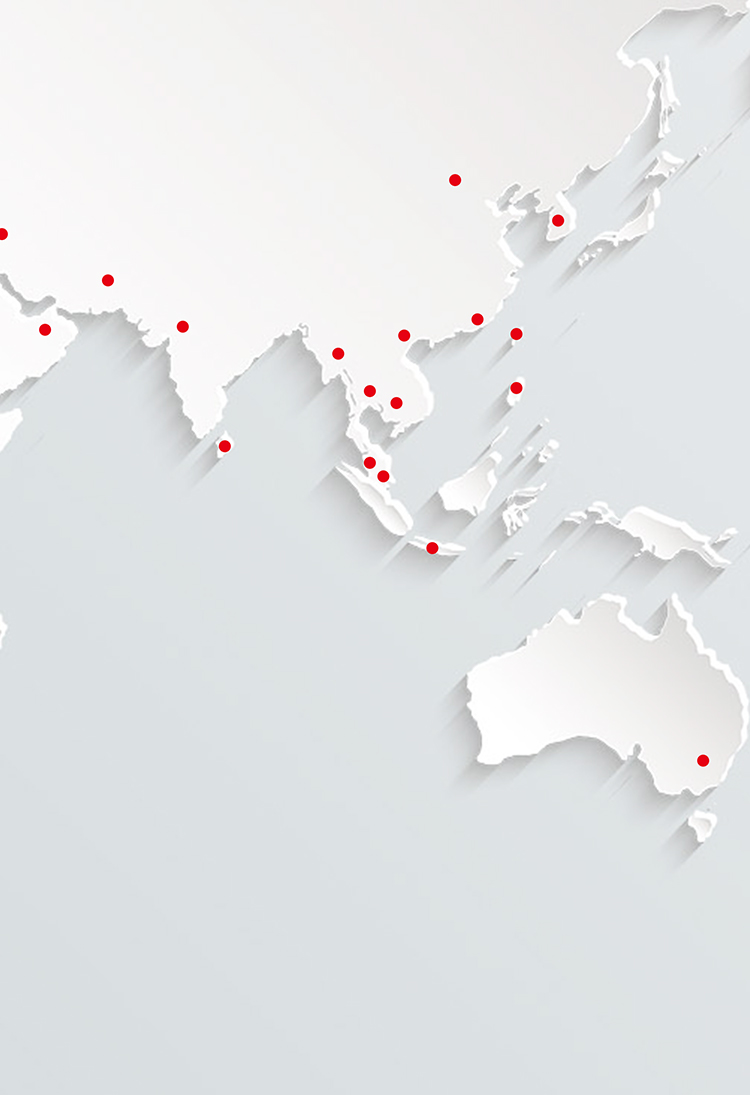 Sell to 20countries
around the world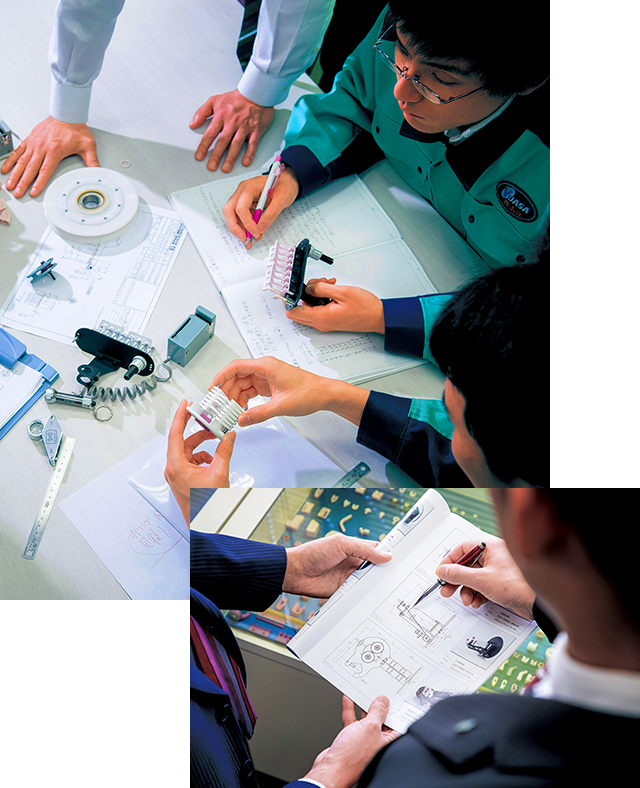 YUASA STANDARD

From the support of the global textile industry.
We "YUASA STANDARD" will continue
our relentless efforts as long as the global textile
and apparel industry continues.

From our non-stop contributions to the Japanese yarn industry, we are proud to bring high quality products to our customers all over the world as YUASA STANDARD
YUASA's products are indispensable for the production of stable high quality yarn, By meticulously adjusting to the needs of customers in each country around the world, we will continue to grow day by day to receive even greater trust.